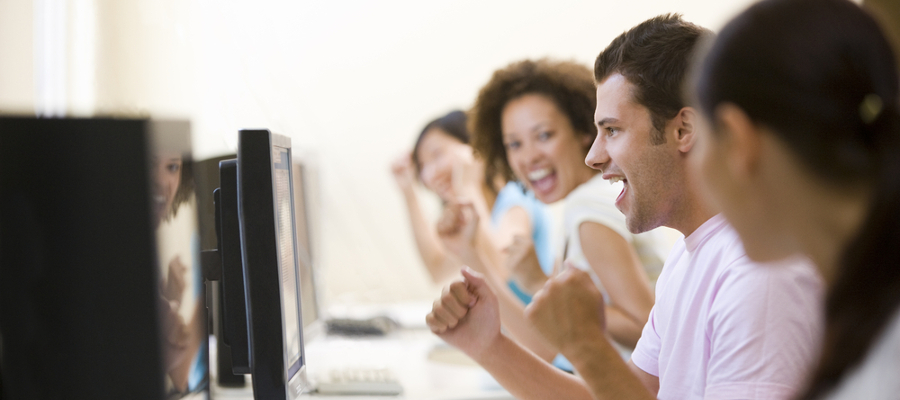 Microsoft Office Training CoursesMelton IT offers a 1 day migration training to Microsoft Office 2016. If your organisation is migrating, staff would benefit from a day's training to become accustomed to the new features. Course delegates will learn the key new features of Word, Excel, PowerPoint and Outlook as well as common changes to all Microsoft Office applications such as the refined Office ribbon and interface
At the end of this course you should be able to:
Understand the Office 2016 interface
Personalise and make changes to the ribbon
Use the help system tools available to you in Office 2016
Work with the file formats found in Office 2016
Use the printing settings in Office 2016
Share your work with others using Office 2016
Use the new features available for formatting graphics
Insert and edit pictures
Use the new drawing and illustrating tools in Office 2016
Understand what has changed in Word 2016
Understand and work with a number of the new and improved features of Excel 2016
Understand and work with the Power View and PowerPivot tools in Excel 2016
Use the new and enhanced features of PowerPoint 2016
Work with many of the new features of Outlook 2016
Working with Office365, OneDrive and Web Based Applications.
Course Type: In- House, Instructor led.
Duration: 1 day
Certificate: Certificate of completion
Course Content
What's new in Office 2016
Save and share files in the cloud
Shared meetings
More choices for getting started
Improved Save As and Open
Easier file sharing

New features in Excel 2016
FlashFill
Quick Analysis
Working with Excel Charts
PivotTables
Use multiple tables to analyse data

New features in PowerPoint 2016

Getting started choices
New improved presenter tools
Slide show view, Show taskbar
One click slide zoom, Jump to a slide, Laser pointer
Resume reading
Design tools
Motion paths
Merge shapes
Inserting images and videos
New transitions

New features in Word 2016

Opening Word
Open and Edit PDFs
Resume Reading
New Read Mode
Expand and Collapse
Insert Online Pictures
Online Video
Live Layout and Alignment guide
Reply to Comments and mark as done
Simple Markup

New features in Outlook 2016

Backstage View
Exchange ActiveSync Support
Change the order of folders in the Folder Pane
Folder Pane and Peek Feature
Social Connectors
People Card
Weather Bar
Using Outlook's To-Do-Bar
Search
Fast Filters and Context Commands
Replying to Emails

Office365, OneDrive and Web Based Apps

Logging into Office 365

Saving & Opening files from OneDrive

Editing Files with Web Based Apps

Accessing Files on the Move

Real Time Cllaborative Working.
Related Courses